Red Couch Interview Hangs with LAW.
LAW. Interview is Coming in HOT
The LAW. Interview is finally up and it's worth the wait. Knowing Charlotte for quite some time, has given us ample amounts of things to talk about, including some really juicy topics.
Launching her first album at 16, under the name Charlotte Sands, LAW. knew that her purpose was music. After falling deeply into a relationship with writing, LAW. knew the place for her to be was Nashville. Moving here straight out of high school, she immediately planted herself into the music scene. Writing for everyone but herself LAW. knew it was time to invest into her own project. Which is where LAW. came to life.
Embracing her new found confidence, LAW. also embraced this new sexier image that blanketed her brand from image to lyrics. Displaying to women young and old, to feel comfortable in your skin. To own your unique look.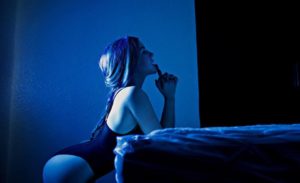 The LAW. Interview reveals her secret skills
The Red Couch has its way of revealing secrets about the artist they may or may not want to share. Something about the couch allows for them to open their mouths and secrets just fly out. This hang sesh LAW. interview is no different. Some juicy information to know about LAW. is she a well trained rodeo expert and we aren't just blowing smoke up her ass. Ever heard of Mutton Bustin'? We didn't think so. The important information to know about this is as a young LAW. she rode a sheep in a rodeo, the sheep collapsed, almost died, but didn't, LAW. stayed on and took the "Gold" in that competition. Needless to say, She's killing the game… literally.
But all in all, you've got to jump in and check out the interview, it's bahhhhhhd (see what I did there?) in the best way.
Keepin' up with LAW.
Ya gotta keep up with LAW. by jumping over to her website and socials to subscribe,follow and all that jazz.
https://www.hernameislaw.com/ –  Be sure to sign up for LAW.'s mailing list
Also get over to LAW.'s FACEBOOK, INSTAGRAM, TWITTER, SOUNDCLOUD, and SPOTIFY  is above 🙂
Happy Stalking!
Shoutout to our Production Team:
THE SOUND SHELTER – Audio Production- www.thesoundshelter.com
HOPE TREE ENTERTAINMENT – Video Production- www.hopetreeentertainment.com