Pop rock artist Samuel Lee is an innovator within his genre.  Dubbed rock 'n' soul, Lee has a style that blends the gritty feelings of bluesy rock music with lower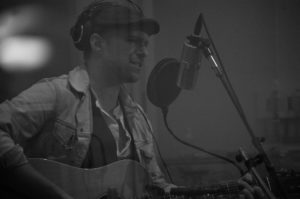 tempo, soulful elements added in.  Though he leads with his impressive vocal abilities, he complements these vocals with both electric and acoustic blues guitars playing.  This influence can be heard throughout both of his albums in different ways, from the writing to the melody.
Raised in Denver, Colorado until his teenage years, Lee found his love for blues guitar when he left for boarding school on the east coast.  Perhaps it was the journey away from home, but somewhere along the line Lee picked up a soulful rock sound that is both powerful and introspective.  Then, he would return to Denver, using his self-taught knowledge of guitar and music theory to front bands in his hometown's rock scene.
The Rock 'n' Soul Journey
With this spirit of rock and roll, he decided to set out on his own to produce his "rock 'n' soul" sound.  He launched his debut solo career with "Better Half" and spent the subsequent years promoting his sound on the road.  It seems that once again, his traveling paid off.  Not only did he hit the pavement for his career, but he grew as an artist on the road.  Later, he released a much more introspective and thoughtful album.  This album is a full-blown, 13-track long work of art named "Raise Your Flag".  Once again, it seemed the road was his muse.
Now, after several years of writing and touring, Lee calls Nashville his home.  It's a place where is sound will flourish, as we love our bluesy rock and roll here in Music City.  Perhaps the road will call his name again, but we at Nashville Unsigned sure enjoy his journey through our hometown.
For more on Samuel Lee, follow him on Facebook!  Then, go check out his music and website HERE!
CLICK HERE for Samuel Lee's music video "Happy Now"