Daphne Willis is a musical knockout whose genre is hard to pin down.  This is because her dynamic range flows from pop to roots rock to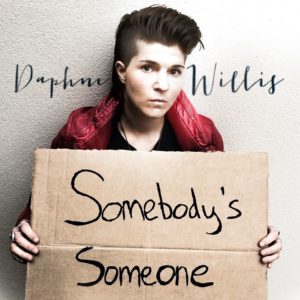 electronic dance music.  However, one thing is for sure:  her fans absolutely adore her.
Her lyrical style is honest and cutting, which remains a constant throughout her catalogue of music.  Whether she is releasing a fun dance song or a broken-down ballad, her voice caries a tone that touches the heart.  Her songs show a positive spirit that's infectious, with a wide, well-trained vocal range.  On her website, she cites artists like Michael Jackson and Elvis Costello as some of her favorite musical influences.
Raised in Chicago, Willis now calls Nashville home.  Like many other transplants, she is able to capitalize on Nashville's many music resources.  As she continues to tour, Nashville will make an amazing home base for future projects.  She's already plugged in over 1,000 shows to her name, and has no plans of stopping anytime soon.
A Leap to Success
In 2016, Willis caught the attention of Sony/ATV Music Publishing and was soon signed to a worldwide publishing agreement.  This is a great example of how the new era of the music industry can push an artist beyond local reach.  Like Daphne, artists have to put the footwork into launching their brand.  It's a matter of getting the boulder moving with momentum, so to speak.  You start by writing, touring, promoting and touring some more.  Then, the next thing you know opportunities will begin to appear (we should mention it's important to retain the rights to your music).
With these results coupled with her hard work, Daphne Willis's music has appeared in commercials, film and television shows such as One Tree Hill.  Today, her songs have already reached over 28 million people!
For more on Daphne Willis, follow her on Facebook.  You can find her music HERE.  Keep on rocking, Daphne.  We'll be watching the whole way!